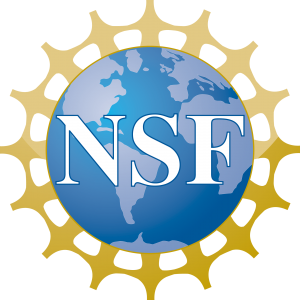 The National Science Foundation (NSF) recently announced four awards totaling more than $5 million to establish regional hubs for data science innovation. These Big Data Regional Innovation Hub (BD Hubs) awards will create a consortia to catalyze multi-sector partnerships.
The consortia are coordinated by top data scientists at Columbia University (Northeast Hub), Georgia Institute of Technology and the University of North Carolina (South Hub), the University of Illinois at Urbana-Champaign (Midwest Hub) and the University of California, San Diego, the University of California, Berkeley, and the University of Washington (West Hub).
The projects from this first phase of the program will help establish the governance structure of the BD Hub consortia, support the recruitment of executive directors and administrative staff for each BD Hub and begin developing approaches for inter­BD Hub collaborations.
In addition, the Computing Community Consortium (CCC) will sponsor a program for the BD Hubs to bring together academic and industry researchers, including those early in their careers, to facilitate long-term partnerships to promote the goals of each BD Hub.
The announcement of the BD Hubs awards comes right before the first national stakeholders meeting of the BD Hubs, to be held November 3-5 in Arlington, Virginia. The last day of the meeting, November 5, will include two public webinars.
At the first webinar at 11AM ET, BD Hubs representatives will discuss their plans, as well as mechanisms for governance and coordination among BD Hubs stakeholders.
The second webinar will be held in conjunction with the National Data Science Organizer's Workshop at 2PM ET. It will discuss the role of BD Hubs in engaging with grassroots data science organizations, such as Meetup groups and non-profits–as well as other data science consortia–as they help the U.S. make the most of the opportunities afforded by big data.
For more information, please see the press release.