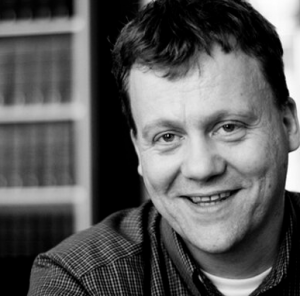 The Office of the Associate Director for Data Science (ADDS) at the National Institute of Health (NIH) has launched a new "Frontiers in Science" webinar series. 
This series brings ideas at the forefront of data science to the NIH and biomedical science communities. Lectures, webinars, and workshops in this series are intended to inspire biomedical data science innovation and exploration. Many of these events are co-sponsored by individual NIH Institutes and Centers in order to highlight areas of data science that are of relevance or interest to particular biomedical domains.
The next speaker is Dr. Martin Fenner from DataCite, who will speak on Data-level Metrics on Wednesday, October 28, 2015 from 11:00 AM- 12:00 PM EST.
Martin Fenner has been the DataCite Technical Director since August 2015. From 2012 to 2015 he was technical lead for the PLOS Article-Level Metrics project. Martin has a medical degree from the Free University of Berlin and is a Board-certified medical oncologist.
Abstract:
The DataONE repository network, California Digital Library and Public Library of Science (PLOS) from October 2014 October 2015 work on a NSF-funded project to explore metrics –  including citations, downloads and social media –  for about 150,000 datasets. This presentation will summarize the major hurdles to make this work, the most important findings, and some ideas to go forward, including implementation as a production service.