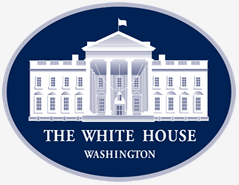 The White House National Strategic Computing Initiative Workshop will be held next week in McLean, Virginia at the Hilton McLean Tysons Corner. The workshop will take place from Tuesday, October 20, 2015, at 8:45 A.M. – 5:30 P.M. and Wednesday, October 21, 2015, at 9:00 A.M. – 3:30 P.M.
The themes include convergence of data-intensive and numerically intensive computing, hardware technology for future HPC (beyond Moore's law), and improving productivity in HPC application development and deployment and workforce development.
The day one keynote speaker is Dr. Thomas Theis, on assignment from the IBM Corporation to serve as the Executive Director of the Nanoelectronics Research Initiative (NRI) at the Semiconductor Research Corporation.
The day two keynote speaker is Computing Community Consortium (CCC) Council member Dr. Kathy Yelick, Professor of Computer Science at UC Berkeley and the Associate Laboratory Director for Computing Sciences at the Lawrence Berkeley National Laboratory.
See the full agenda and the workshop website to learn more.  
All attendees must register for the workshop to attend. Registration is open until Friday, October 16th. Please register here.