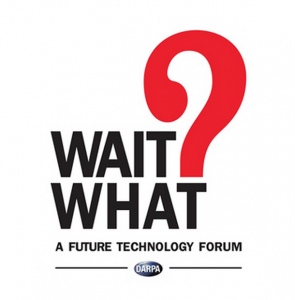 Currently, Defense Advanced Research Projects Agency (DARPA) is hosting a three-day forum:  Wait, What? A Future Technology Forum, focusing on new technologies and how they can change the future, in particular with respect to national security.
Three early-career engineers and scientists, chosen from a pool of 54 candidates, were selected to share their ideas to the Forum Participants.  They are:
The three selectees were among 54 researchers from across the country that DARPA program managers have identified as DARPA Risers. The DARPA Risers are up-and-comers in their fields.
To learn more about the DARPA event, read the press release here and see the website.