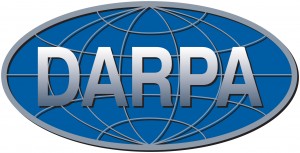 The goals of this event are to: (1) familiarize participants with DSO's mission; (2) promote understanding of the anticipated Office-wide BAA; and (3) facilitate discussions with potential performers and program managers.
Some areas of interest among the current program managers include:
Computationally accelerated discovery
Alternative computational substrates
Geometry, graphics, modeling and design
Novel sensor systems, imaging and optics technologies and algorithms
This free event will be held on Tuesday and Wednesday, July 21-22, 2015 at the DARPA Conference Center in Arlington, VA. The event will be webcast for those who would like to participate remotely. If you are interested, please register here for both the physical meeting and the webcast.  There will be no on-site registration.