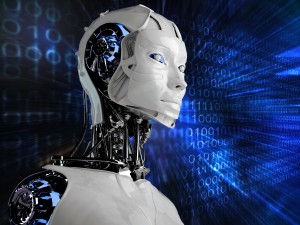 Can you imagine a robot delivering your baby or downloading a file from your favorite designer to print clothes at home on your 3D printer?
You might not have to imagine these things for much longer. These are just a few of the amazing advances we are likely to see in the next ten years, according to seven top futurists who were recently interviewed by The Huffington Post. The article titled 7 Top Futurists Make Some Pretty Surprising Predictions About What The Next Decade Will Bring describes these advances and more.
Dr. Ray Kurzweil, inventor, computer scientist, and Director of Engineering at Google, believes that by 2025, 3D printers will be printing clothing and even human organs at a very low cost. 3D printers will print human organs using modified stem cells with a patient's own DNA. They will be able to repair damaged organs with reprogrammed stem cells, for example a heart damaged from a heart attack. This will provide an inexhaustible supply of organs with theoretically no rejection problems.
Dr. Anne Lise Kjaer, founder of London-based trend forecasting agency Kjaer Global, believes that by 2020 the evolution of M Health (mobile diagnostics, bio-feedback, and personal monitoring) is set to revolutionize treatment of conditions such as diabetes and high blood pressure. Medical professionals will be able to design apps that provide real-time feedback to both the patient and their medical professional. This could improve the lifestyles and life outcomes of the communities in the developed and developing world.
While the likelihood of every one of these ideas coming to fruition is unlikely, there is a good chance that this article gives us at least a glimpse into our future (whether we like the thought of robots delivering our babies or not).