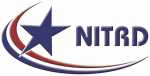 In response to the Cybersecurity Enhancement Act of 2014, federal agencies are developing a Federal cybersecurity research and development strategic plan. On behalf of the agencies, the NITRD Cybersecurity R&D Senior Steering Group seeks public input on research objectives for the strategic plan. The strategic plan will be used to guide and coordinate federally-funded cybersecurity research.
Responses must be 25 pages or less and are due by June 19, 2015 to cybersecurity@nitrd.gov.
For more information, please see the RFI's link on the Federal Register. 
Responders are asked to answer one or more of the following questions:

1. Section 201 (a)(1) of the Act identifies a number of cybersecurity objectives. What scientific, technological, or implementation gaps are indicated by those objectives? What research goals, for both basic and applied research, could serve as guidance for a federally-funded, multi-agency portfolio of R&D activities to close those gaps?

2. What innovative, transformational technologies have the potential to enhance the security, reliability, resiliency, and trustworthiness of the digital infrastructure, and to protect consumer privacy?

3. Discuss how the Federal government can foster the rapid transfer of R&D results into new cybersecurity technologies and applications for the timely benefit of society and the national interest.

4. Discuss how the current research infrastructure for creating, testing, and evaluating the next generation of secure networking and information technology systems could be improved, including how the access by academic researchers to this infrastructure and related data could be improved.

In 2011, the Government released "Trustworthy Cyberspace: Strategic Plan for the Federal Cybersecurity Research and Development Program" outlining objectives for federally-funded research to fundamentally improve the security, safety, and trustworthiness of the nation's digital infrastructure. The 2011 Strategic Plan defined five promising areas where research could make fundamental, game-changing advances in improving the security and trustworthiness of cyberspace: Tailored Trustworthy Spaces, Moving Target, Cyber Economic Incentives, Designed-In Security, and Science of Security. The challenges and objectives described in the 2011 Strategic Plan remain pertinent and will be incorporated into the new Strategic Plan. The following questions are directed at the 2011 Strategic Plan:

5. What areas of research or topics of the 2011 Strategic Plan do not need to be prioritized anymore for federally-funded research (because, for example, solutions are now sufficiently mature, or the private sector is now significantly invested in addressing the deficiencies)?

6. What areas of research or topics of the 2011 Strategic Plan should continue to be a priority for federally-funded research and need continued federal R&D investments?

7. What challenges or objectives not included in the 2011 Strategic Plan should be a strategic priority for federally-funded R&D in cybersecurity? Discuss what new capabilities would be desired, what objectives should guide such research, and why those objectives should be a strategic priority.