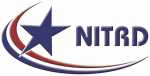 The National Coordination Office (NCO) for the Networking and Information Technology Research and Development (NITRD) Program seeks a Director.
The NCO Director oversees all aspects of the NCO, providing executive and technical leadership, management, and oversight of the NCO staff in order to meet the NCO mission.  The Director also leads communication and coordination on NITRD issues among and between federal agencies and external stakeholders, and serves as a national spokesperson for the NITRD.  As a member of the White House Office of Science and Technology Policy (OSTP) staff, the NCO Director provides advice to senior OSTP staff on issues relating to NIT R&D.
Individuals interested in serving in this position should send an expression of interest and resume to NCODirectorSearch@nitrd.gov by October 15, 2014.  All correspondence and communications about this position will be strictly confidential.
The full Position Description can be found here.