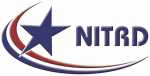 Agencies of the Federal Networking and Information Technology Research and Development (NITRD) Program are planning to develop a joint National Privacy Research Strategy. On behalf of the agencies, the Cyber Security and Information Assurance Research and Development Senior Steering Group seeks public input on the vital privacy objectives that should be considered for the goals of the strategy. The National Privacy Research Strategy will be used to guide federally-funded privacy research and provide a framework for coordinating research and development in privacy-enhancing technologies.
Responders are asked to answer one or more questions in the following areas:

Privacy objectives
Assessment capabilities
Multi-disciplinary approach
Privacy architectures
All submissions must be 20 pages or less. Comments can be submitted by any of the following methods:
(a) Email: nprs@nitrd.gov.
(b) Fax: (703) 292-9097, Attn: National Privacy Research Strategy.
(c) Mail: Attn: National Privacy Research Strategy, NCO, Suite II-405, 4201 Wilson Blvd., Arlington, VA 22230.
(d) Online: through the RFI
The deadline for submissions is October 17, 2014.
For more information, visit the published RFI in the Federal Register.