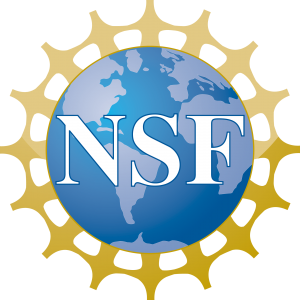 On August 20, 2014, the National Science Foundation (NSF) Directorate for Computer and Information Science and Engineering (CISE) announced two new $10 million projects for cloud computing testbeds.  These new testbeds will enable academic researchers to develop and experiment with novel cloud architectures and pursue new, architecturally-enabled applications of cloud computing.
In the spring of 2013, the Computing Community Consortium (CCC) issued a call for White Papers on mid-scale infrastructure.  An overview of the white papers was presented to the CISE Advisory Committee and used to inform their discussions.  As a result of their recommendations, the Mid-Scale Infrastructure (NSFCloud) program was formed.
These two projects, named "Chameleon" and "CloudLab" are part of Phase I of the new program, creating the infrastructure for research.
"Just as NSFNet laid some of the foundations for the current Internet, we expect that the NSFCloud program will revolutionize the science and engineering for cloud computing. We are proud to announce support for these two new projects, which build upon existing NSF investments in the Global Environment for Network Innovations (GENI) testbed and promise to provide unique and compelling research opportunities that would otherwise not be available to the academic community." – Suzi Iacono, acting head of NSF's CISE Directorate.
"Chameleon" is a large-scale, reconfigurable experimental environment for cloud research, co-located at the University of Chicago and The University of Texas at Austin.  It will consist of 650 cloud nodes with 5 petabytes of storage. Researchers will be able to configure slices of Chameleon as custom clouds using pre-defined or custom software to test the efficiency and usability of different cloud architectures on a range of problems, from machine learning and adaptive operating systems to climate simulations and flood prediction.
"CloudLab" is a large-scale distributed infrastructure based at the University of Utah, Clemson University and the University of Wisconsin, on top of which researchers will be able to construct many different types of clouds. Each site will have unique hardware, architecture and storage features, and will connect to the others via 100 gigabit-per-second connections on Internet2's advanced platform, supporting OpenFlow (an open standard that enables researchers to run experimental protocols in campus networks) and other software-defined networking technologies.
To learn more about the two projects, please read the full Press Release.