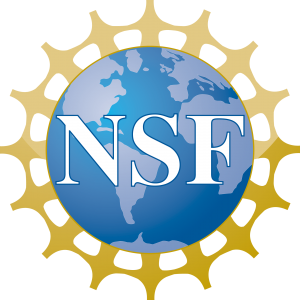 The Engineering Directorate at the National Science Foundation (NSF) has launched a new multi-year initiative to create and support an "innovative and inclusive" profession for the 21st century, called the Professional Formation of Engineers.  As part of the FY15 initiative, the program is sponsoring the Revolutionizing Engineering Departments (RED) solicitation, in conjunction with the Computer and Information Science and Engineering (CISE) Directorate and the Education and Human Resources (EHR) Directorate.
From the solicitation:
Specific activities supported by the RED solicitation may include, but are not limited to:

Establishing convergent technical and professional threads that must be woven across the four years, especially in core technical courses of the middle two years, in internship opportunities in the private and public sectors, and in research opportunities with faculty;
Exploring strategies for institutional, systemic, and cultural change, including new approaches to faculty governance or department structures and to restructuring faculty incentive or reward systems;
Exploring collaborative arrangements with industry and other stakeholders who are mutually interested in developing the best possible PFE environment and opportunities for students;
Exploring strategies to bridge the engineering education research-to-practice gap, primarily through faculty development and adoption of best practices in the professional formation of engineers;
Devising mechanisms to make change sustainable in the department beyond the award period; and
Devising mechanisms to make change adaptable to other departments and institutions.

 The intent of this solicitation is to focus on significant, systemic departmental change as it impacts student success in their PFE.  Proposals should reflect:

A clear demonstration of the PI, i.e., the chair/head (or equivalent), as an innovative leader of systemic change in the department to achieve the stated goals of the RED activities.
An understanding of the role of each of the RED team members in creating change, demonstrating clear and significant contributions from the department head or dean, the engineering or computer science education expert, and the social scientist attuned to departmental dynamics.
An understanding of the research on how students of diverse backgrounds learn engineering or computer science and what has been previously attempted.
An understanding of how engineering education research connects to practice and of barriers to faculty adoption of engineering and computer science education innovations.
An appreciation that faculty participation, engagement, development, and belief in the scholarship of learning are critical to success.
An understanding of the importance of linking to professional practice through involvement of the department's or college's existing Industrial Advisory Board (or equivalent);
An acknowledgement of additional example strategies, such as increasing the stature of professor(s) of engineering practice and their role as change agents or connecting the work with professional masters programs.
An incorporation of scalability and adaptability considerations. Often, successful innovations in engineering education do not spread much beyond their origin. This can be seen in large variations in retention, diversity, and preparation across departments and institutions. Scalability and adaptability are two fundamental characteristics that are necessary for local innovations to have large scale impacts. It is therefore critical that proposed approaches incorporate scalability and adaptability by design. In addition, it would be important to adapt best practices and strategies from scaling of social innovations, leverage potential power of social and professional networking tools, and synergistic connections with stakeholder networks such as NSBE, SWE, SHPE, ASME, IEEE, NCTM, NCWIT, iAAMCS, and other organizations. Successful proposals would include creative strategies that maximize probability of scaling and adaptation for large scale national impacts.
Required letters of intent are due October 28, 2014, with full proposals due November 26, 2014.  You can find the full solicitation here.