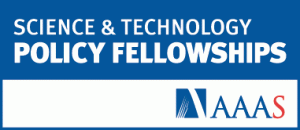 The American Association for the Advancement of Science (AAAS) will have two live chat sessions on July 10 and July 24 about the AAAS Science & Technology (S&T) Policy Fellowship.
The AAAS S&T Policy Fellowships are in seven policy areas and aim to provide diverse opportunities for accomplished scientists and engineers to participate in and contribute to the federal policymaking process. Fellows learn firsthand about the intersection of science and policy.
Current and alumni fellows and fellowship staff will answer questions about the fellows' science policy initiatives on Capitol Hill and at federal agencies, the career impact these fellowships can have, and the 2015-16 application process.
July 10 at 2 p.m. EDT: You Too Can Have A Monumental Experience: S&T Policy Fellowship Opportunities for Engineers, Mathematicians and Computer Scientists
July 24 at 2 p.m. EDT: AAAS S&T Policy Fellowships Opportunities for Midcareer Applicants