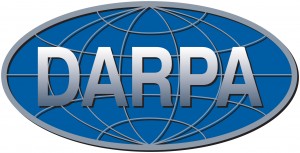 Today, the Defense Advanced Research Projects Agency (DARPA) announced the launch of a new office that will merge biology, engineering, and computer science to harness the power of natural systems for national security. The Biological Technologies Office (BTO), a new division, will explore the increasingly dynamic intersection of biology and the physical sciences. BTO will expand the work undertaken by DARPA's Defense Sciences (DSO) and Microsystems Technology (MTO) Offices.
From the press release on the DARPA site:
The Biological Technologies Office will advance and expand on a number of earlier DARPA programs that made preliminary inroads into the bio-technological frontier," said Geoff Ling, named by DARPA Director Arati Prabhakar to be the first director of BTO. "We've been developing the technological building blocks, we've been analyzing our results, and now we're saying publicly to the research and development community, 'We are ready to start turning the resulting knowledge into practical tools and capabilities.'"

…

"Before BTO, DARPA had a handful of biologists, neuroscientists, engineers, and the like, interested in synthesizing their work but distributed across different offices," Ling said. "Now we're under one roof, so to speak, and looking to attract a new community of scholars, who will bring a host of new ideas at the intersection of traditional and emerging disciplines."
Initial BTO programs will come from DSO and MTO programs, but will also include new opportunities. Two recently announced programs are the Hand Proprioception & Touch Interfaces (HAPTIX) program that expands on the work of DARPA's Revolutionizing Prosthetics and the Reliable Neural-Interface Technology program.