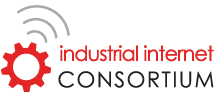 As reported in today's New York Times, the Industrial Internet Consortium (IIC) announced their formation today as an open membership group to further the development, adoption and widespread use of interconnected devices, intelligent analytics, and people, namely The Internet of Things.
The IIC's charter will be to encourage innovation by:

Utilizing existing and creating new industry use cases and test beds for real-world applications;
Delivering best practices, reference architectures, case studies, and standards requirements to ease deployment of connected technologies;
Influencing the global standards development process for Internet and industrial systems;
Facilitating open forums to share and exchange real-world ideas, practices, lessons, and insights;
Building confidence around new and innovative approaches to security.
The founding members of the IIC are AT&T, Cisco, GE, IBM, and Intel.  Government agencies clearly support the formation of such an organization.  Farnam Jahanian, Assistant Director at the National Science Foundation (NSF) for the Computer and Information Science and Engineering (CISE)  Directorate said,
The Industrial Internet Consortium provides an outstanding vehicle for transitioning into practice the foundational research that the National Science Foundation has long supported through investments in cyber-physical systems (CPS). We believe adoption by the private sector of fundamental CPS advances is an important part of the R&D innovation ecosystem.
You can read the full Press Release here.