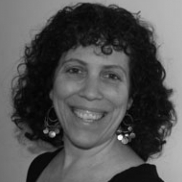 Tal Rabin, Manager of the Cryptography Research Group at IBM's T.J. Watson Research Center and Computing Community Consortium (CCC) Council Member, has won the Anita Borg Institute Women of Vision ABIE Award for Impact.
From the announcement:
In 2005, The Anita Borg Institute created the Women of Vision ABIE Awards to annually recognize three distinguished women leading technology innovation around the world. These exceptional women are chosen by a panel of their peers for their contributions to technology innovation, industry leadership, and technology-driven social impact.

Innovation – Dr. Tal Rabin: Her research has become part of the foundation for the future of cyber-security and protection of individual privacy. Rabin's research focuses on the general area of cryptography and, more specifically, on multiparty computations, threshold and proactive security.

Leadership – Dr. Maria Klawe: Dr. Maria M. Klawe is the president of Harvey Mudd College. A renowned computer scientist and scholar, Klawe is the first woman to lead the College since its founding in 1955. She supported the Harvey Mudd Computer Science Department's innovative efforts to attract women to CS, which increased the percentage of female CS majors at the College from 10 percent in 2005 to a current average of 40 percent. Klawe is passionate about making science, engineering and mathematics education more accessible to diverse groups and has emerged as a national thought leader on women in STEM education.

Social Impact – Ms. Kathrin Winkler: Kathrin Winkler serves as Chief Sustainability Officer and Senior Vice President of EMC Corporation. She works with functional leaders in EMC's Green Business Leadership, a cross-functional virtual team that champions company-wide environmental initiatives, to ensure the integration of sustainability principles in day-to-day operations.
Read the full announcement here.