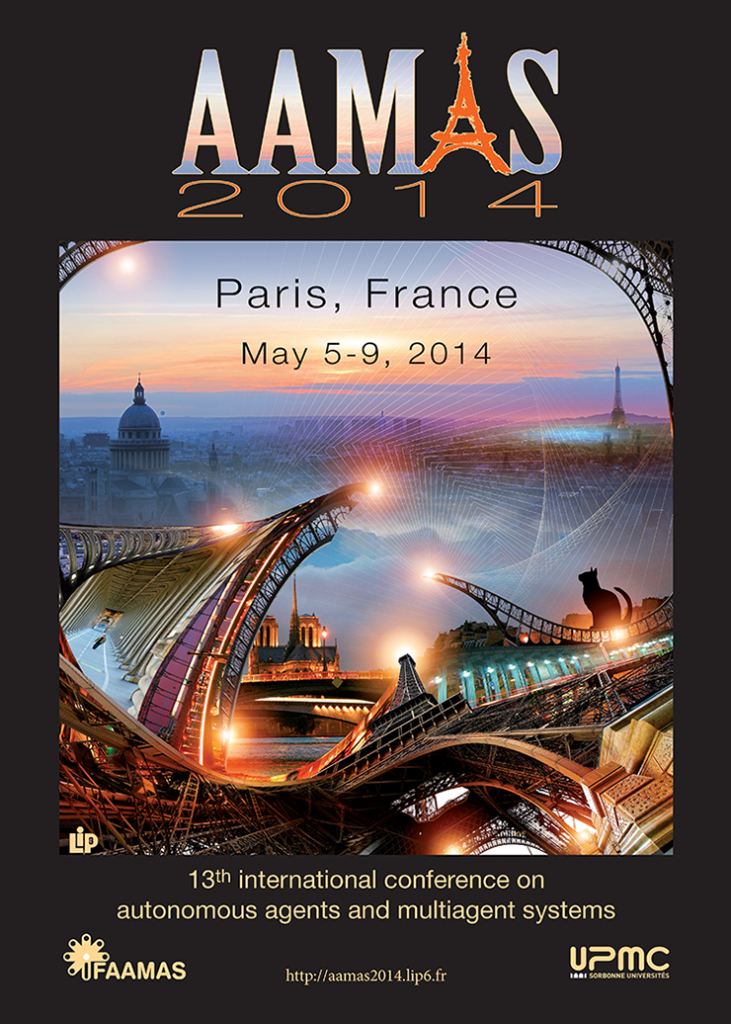 This year the Computing Community Consortium (CCC) is sponsoring a Blue Sky Ideas Track at AAMAS, the Thirteenth International Conference on Autonomous Agents and MutliAgent Systems. AAMAS is the largest and most prestigious international conference in its area, which covers all aspects of research in the areas of agents and multiagent systems, ranging from theoretical aspects to innovative applications. AAMAS typically draws around 650 attendees, with a truly international participation of researchers from the USA and Canada, multiple countries in Europe, Australia, Japan and other countries in Asia, and South America.
The goal of this track is to generate out-of-the-box thinking and encourage researchers to present visionary concepts that can lead to future research. Twenty-six papers were submitted to the Blue Sky Ideas Track.  This year's winning papers were:
Computational Epidemiology as a Challenge Domain for Multiagent Systems
Samarth Swarup, Stephen G. Eubank, and Madhav V. Marathe
Network Dynamics and Simulation Science Laboratory
Virginia Bioinformatics Institute, Virginia Tech
Multiagent Systems for Social Computation
Michael Rovatsos
School of Informatics, The University of Edinburgh
From Autistic to Social Agents
Frank Dignum, Utrecht University
Gert Jan Hofstede, Wageningen University


Rui Prada, INESC-ID and Instituto Superior Técnico – Technical, 

University of Lisbon
CCC provides travel awards to authors of the winning papers. We encourage you to apply for a Blue Sky Ideas Track at your conference! Requests only need to include a brief description of the conference and a proposed list of program committee members for the track.
For more information – including prior tracks that have been sponsored and a Frequently Asked Questions page – please visit: http://www.cra.org/ccc/visioning/blue-sky