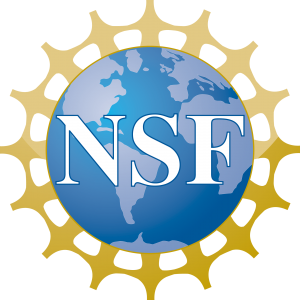 Update January 6, 2014: This event has been cancelled due to weather. 
The National Science Foundation (NSF) Directorate for Computer and Information Science and Engineering (CISE) is pleased to announce a Distinguished Lecture on Monday, January 6, 2014 at 12:00 pm (EST) titled Designing Disruptive Learning Technologies.  This lecture is sponsored by the Cyberlearning: Transforming Education Working Group.
Professor Tom Moher of the University of Illinois at Chicago, will showcase his designs for using "embedded phenomena" to bring the field into the classroom and foster learning from those experiences. Using RoomQuake, 4th and 5th graders experience earthquakes, find their epicenters, and calculate their magnitude and intensity. RoomBugs and WallScopes simulate dynamic spatial phenomena, such as an insect infestation, and allow students to collaboratively observe, collect, and analyze real-time data.
To view the webcast of this talk, please register here by 10am EST on January 6, 2014.
The Cyberlearning: Transforming Education Working Group also released a new solicitation on December 20, 2013 titled Cyberlearning and Future Learning Technologies.  This opportunity, now with a new name from the former "Cyberlearning: Transforming Education" solicitation, continues NSF's support of work that aims to integrate research on emerging technologies with knowledge about how people learn.