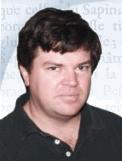 It was announced on December 9, 2013 that Yann LeCun from NYU will be heading a new research lab at Facebook focused on Artificial Intelligence.  LeCun posted on his Facebook page:
Big news today!

Facebook has created a new research laboratory with the ambitious,
long-term goal of bringing about major advances in Artificial
Intelligence.

I am thrilled to announce that I have accepted the position of director
of this new lab. I will remain a professor at New York University on a
part-time basis, and will maintain research and teaching activities at
NYU.
Cade Metz of Wired has also reported on the news.  He shares,
LeCun sits at the heart of a new AI movement known as "deep learning." The movement began in the academic world, but is now spreading to the giants of the web, including not only Facebook but Google, companies that are constantly looking for new means of building services that can interact with people more like the way we interact with each other.
LeCun is also a lead Investigator on the Gordon and Betty Moore Foundation and Alfred P. Sloan Foundation collaboration on data-intensive science goals.  Big data is certainly "coming of age" with these many new efforts.
Perhaps the most exciting part of the announcement is the last line of LeCun's post:
And we are hiring!