On Nove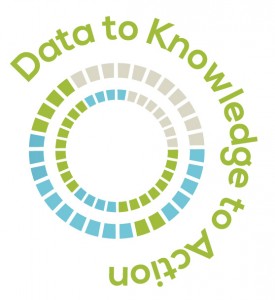 mber 12, 2013, the White House Office of Science and Technology Policy (OSTP) and the Networking and Information Technology R&D (NITRD) program held an event, Data to Knowledge to Action: Building New Partnerships, to showcase high-impact collaborations created as a result of the Big Data R&D Initiative and to further identify areas for expanded collaborations.
John Holdren, Assistant to the President for Science and Technology, and Farnam Jahanian, Co-chair of the Subcommittee for NITRD and Assistant Director for the CISE Directorate at the National Science Foundation (NSF), opened the event with welcoming remarks and shared the progress made by Federal Agencies.  Tom Kalil, Deputy Director for Technology and Innovation at the Office of Science and Technology Policy (OSTP) then shared some of the partnerships which have been formed.  David Logsdon, Senior Director for Federal Civil, Global Public Sector at TechAmerica, then discussed the Big Data Roadshows that TechAmerica has done this fall.
One of the collaborations which was highlighted is a new partnership with The University of Washington, New York University, and the University of California, Berkeley.  The three schools, with support from the Gordon and Betty Moore Foundation and Alfred P. Sloan Foundation, is a five-year, $38 million dollar initiative to "harness the potential of data scientists and big data for scientific discovery."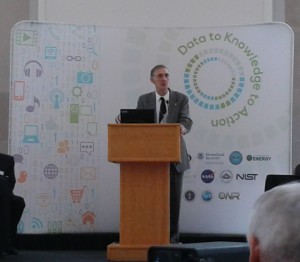 Ed Lazowska, founding Chair of the Computing Community Consortium (CCC) is the Director of the eScience Institute at the University of Washington, and one of the Principal Investigators on this collaboration.  He shares:
Our goal is to figure out how to rapidly evolve universities to support and utilize data-intensive discovery.  We have been doing this on a small scale, but now we'll be able to work the problem at a large scale, and as a collaboration among three teams that include some of the strongest faculty at some of the nation's strongest universities.
After the presentation by the recipients of the Moore and Sloan Foundation grants, there was a panel on "Data Innovation Across Sectors."  This panel had speakers from Industry, Municipal Government and Non-Profits.  It was very interesting to hear about the ways people are coming together around Big Data, Pivotal is partnering with DataKind to provide expert data scientists to non-profits, so the non-profits can learn how to use their data more effectively in working towards their mission.
Lively discussions were had in breakout sessions on Education & Workforce Development, Research & Development, and Innovation.  The event ended with a Technical Showcase of some of the new projects announced.
UPDATE (November 18, 2013): The webcast of the event can be viewed here.