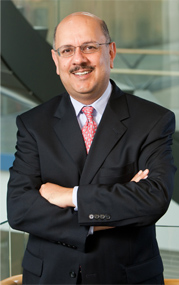 Yesterday, the President submitted his FY14 budget request to Congress.  This request included an 8.4% increase over 2012 levels for NSF, with a 9.8% increase in funding over 2012 for the Computer & Information Science & Engineering  Directorate.
"The CISE FY 2014 Request is shaped by investments in core research, education and infrastructure programs as well as investments in a cross-cutting portfolio that aligns closely with national priorities and societal challenges." – Farnam Jahanian, CISE AD
You can read Farnam Jahanian's letter to the CISE community about the FY14 Budget here.