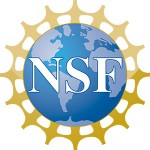 The following was submitted by Farnam Jahanian, NSF Assistant Director for CISE.
Dear Colleagues,
The National Science Foundation CISE Directorate is pleased to announce the formation of a search committee for the Director of the Division of Advanced Cyberinfrastructure (ACI, formerly the Office of Cyberinfrastructure). Dr. Alan Blatecky will be finishing his term as ACI Division Director at the end of this summer – we greatly appreciate his expertise and leadership for the coordination and support of NSF's cyberinfrastructure during his tenure!
Announcements for the search for his replacement can be found at http://www.nsf.gov/cise/news/2013-ACI-Annoucement.jsp and on USAJOBS at https://www.usajobs.gov/GetJob/ViewDetails/339364500?org=NSF.
Please feel free to contact any of the following search committee members to nominate candidates; self-nominations are also invited:
Thank you in advance for your help in identifying candidates for this important position.  If you have any questions or comments, you are also welcome to contact me directly.
Sincerely,
Farnam Jahanian
—
Farnam Jahanian
Assistant Director for CISE
National Science Foundation
email: fjahania@nsf.gov
web: http://www.nsf.gov/cise/about.jsp