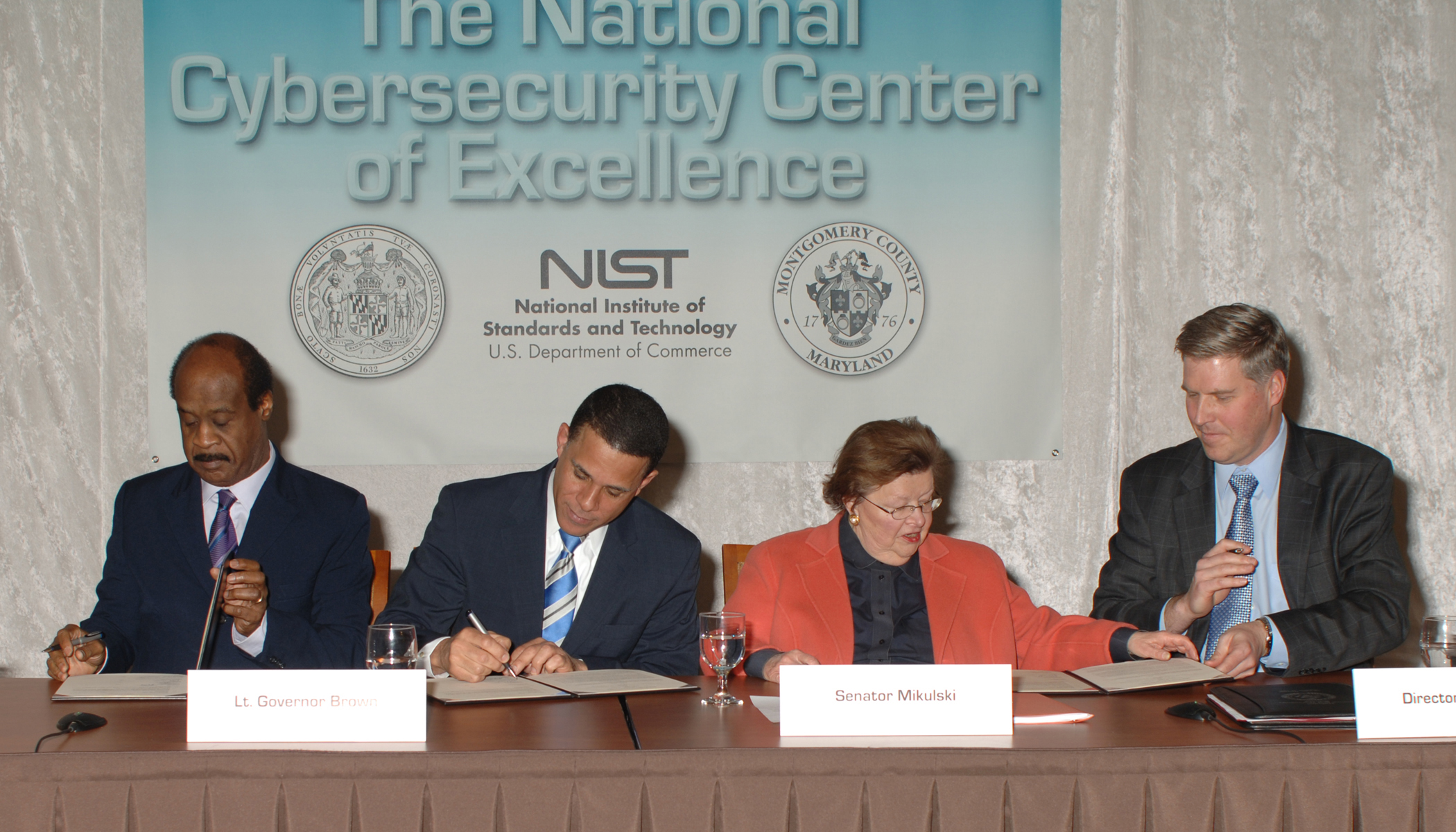 At a press briefing featuring high-ranking Federal, state, and local officials on its Gaithersburg, MD, campus last month, the National Institute of Standards and Technology (NIST) announced a new partnership to establish the National Cybersecurity Center of Excellence, a "public-private collaboration for accelerating the widespread adoption of integrated cybersecurity tools and technologies." The Center received $10 million in the FY 2012 appropriations to cover startup costs, and expects to make available opportunities for grants to address identified needed technologies.
According to the Center website:
The Center brings experts together from industry, government and academia under one roof to develop practical, interoperable cybersecurity approaches that address the real world needs of complex IT systems. By accelerating dissemination and use of these integrated tools and technologies for protecting information technology (IT) assets, the Center:

enhances trust in U.S. IT communications, data, and storage systems;
lowers risk for companies and individuals in the use of IT systems; and
encourages development of innovative, job-creating cybersecurity products and services.
A key goal is to "host multi-institutional, collaborative efforts that individual member organizations do not have the expertise or resources to conduct alone" (following the link):
» Read more: NIST Establishes National Cybersecurity Center of Excellence