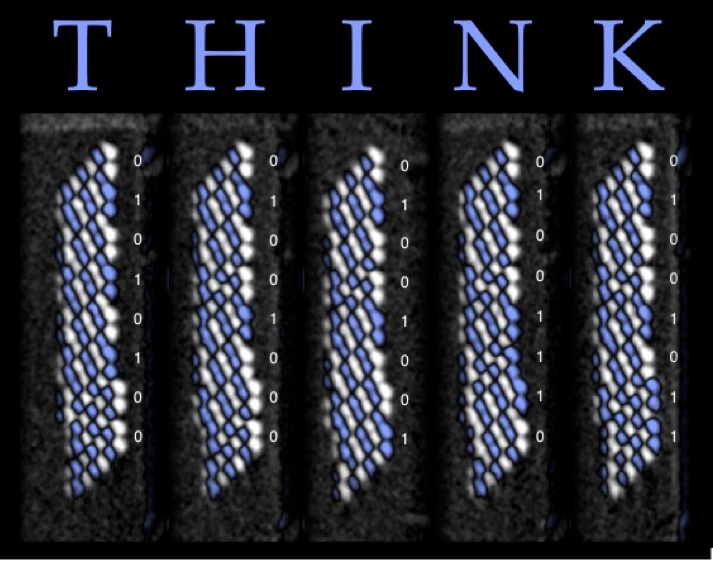 Ahead of an article to be published in tomorrow's Science, IBM Research today announced the development of the world's smallest magnetic memory bit by its Almaden research staff. At low temperatures, the magnetic storage approach requires only 12 magnetic atoms — making it at least 100 times denser than today's hard disk drive and solid state memory chips — and is the result of antiferromagnetism.
From the press release:
Punctuating 30 years of nanotechnology research, scientists … have successfully demonstrated the ability to store information in as few as 12 magnetic atoms. This is significantly less than today's disk drives, which use about one million atoms to store a single bit of information. The ability to manipulate matter by its most basic components — atom by atom — could lead to the vital understanding necessary to build smaller, faster and more energy-efficient devices [more after the jump].