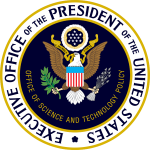 Last month, the President announced plans to develop a National Bioeconomy Blueprint, describing government-wide steps "to harness biological research innovations to address national challenges in health, food, energy, and the environment." And earlier this month, the White House Office of Science and Technology Policy (OSTP) issued a Request for Information (RFI), seeking input on how best to develop such a blueprint, including:
strategies to meet grand challenges in lean budget times;
commercialization and entrepreneurship opportunities to open new markets;
research and development investments in areas that will provide the foundation for the bioeconomy;
enhancements of workforce training to prepare the next generation of scientists and engineers for the bioeconomy jobs of the future;
regulatory reforms that will reduce unnecessary burdens and impediments while protecting health and safety, and
bioeconomy public-private partnerships to accelerate innovation in key areas.
It's clear computing will play a significant role in any future Bioeconomy. For instance, the RFI specifies a set of grand challenges, several of which require advances in fundamental computing research:
President Obama has identified "grand challenges" as an important element of his innovation strategy, such as "smart anti-cancer therapeutics that kill cancer cells and leave their normal neighbors untouched; early detection of dozens of diseases from a saliva sample; personalized medicine that enables the prescription of the right dose of the right drug for the right person; a universal vaccine for influenza that will protect against all future strains; and regenerative medicine that can end the agonizing wait for an organ transplant."
Among the relevant questions contained in the RFI:
What are the critical technical challenges that prevent high throughput approaches from accelerating bioeconomy-related research? What specific research priorities could address those challenges? Are there particular goals that the research community and industry could rally behind (e.g., NIH  $1,000 genome initiative)?

The speed of DNA sequencing has outstripped advances in the ability to extract information from genomes given the large number of genes of unknown function in genomes; as many as 70% of genes in a genome have poorly or unknown functions. All areas of scientific inquiry that utilize genome information could benefit from advances in this area.  What new multidisciplinary funding efforts could revolutionize predictions of protein function for genes?

What high-value data might the government release in the spirit of its open government agenda that could spur the development of new products and services in the bioeconomy?
If you have input — in response to any of the questions in the RFI or "any additional information that [you] think is relevant to the development of a National Bioeconomy Blueprint" — e-mail it as an attachment to bioeconomy@ostp.gov by 11:59pm EST on December 6, 2011.
For more details, see the RFI as well as a related OSTP blog post.
(Contributed by Erwin Gianchandani, CCC Director)