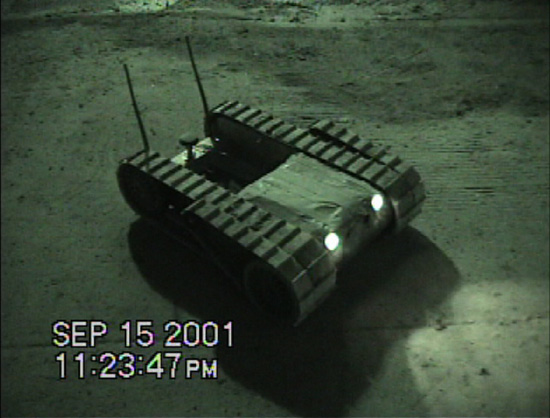 As our nation pauses today to remember and reflect upon this tenth anniversary of 9/11, we recall the heroic efforts of ordinary citizens in the aftermath of that horrific day — as well as the lessons that were learned as a result.
From a research standpoint, the National Science Foundation noted in a special report on disaster research published last week:
…[Scientists] and engineers quickly joined the response.  Those who were experienced with earthquakes, floods and other natural devastation converged on the World Trade Center site to help.  Some searched for victims or studied how buildings collapsed. Others digitally mapped the disaster site. Still others monitored the coordination of responders from across the nation.

Scientists also measured emotions and public opinion, both immediately after Sept. 11 and over following years. The complex array of responses ranged from trauma and grief to a need to help. Such studies suggest that in some situations, strengthened emotional responses can be as critical to survival as strengthened physical structures. Researchers hope that by learning more about those feelings, we can react with greater resilience if or when disaster strikes again.
Central among these efforts, the use of shoebox-sized robots to search for victims in places inaccessible to dogs and humans at Ground Zero:
On Sept. 12, 2001, robotics expert [and CCC Council member] Robin Murphy from the Center for Robot-Assisted Search and Rescue (CRASAR) was at Ground Zero.

Over the next 11 days, she and her CRASAR team from the University of South Florida (USF) helped search for victims of the collapsed World Trade Center towers. During those critical first days, the team guided the robots through five insertions into the rubble and debris.

Since the attacks, the CRASAR team has continued to help with emergency response, sending teams to Punta Gorda, Fla., following Hurricane Charley in 2004; the La Conchita, Calif., mudslides in 2005; and, most recently, in response to Hurricane Katrina as part of the new Safety Security Rescue Research Center.
Murphy recently described the rescue effort — and how it served as a foundational moment in the development of her rescue robots. Check out the video of her interview after the jump…
…as well as a related CNN article also published last week.
For more — including other disaster response research efforts and lessons in the aftermath of 9/11 — read the entire NSF Special Report.
(Contributed by Erwin Gianchandani, CCC Director)