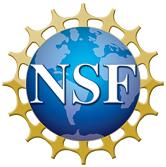 Just a heads up that NSF's CISE Directorate has issued solicitations for its core programs:
Computer and Network Systems (CNS) — Computer Systems Research (to include cloud computing, embedded and hybrid systems, pervasive computing, sustainable computing) and Networking Technology and Systems.
As in the recent past, deadlines for small, medium, and large proposals are later this fall.
To learn more, click on a link above to view the division's core programs.
(Contributed by Erwin Gianchandani, CCC Director)