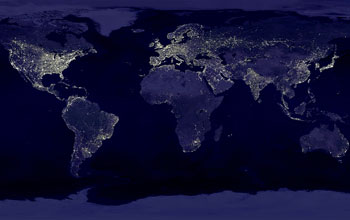 Today I attended a panel discussion on "The Role of the Cloud in the Smart Grid", sponsored by Microsoft's Innovation & Policy Center and the Digital Energy Solutions Campaign (DESC). The discussion — which featured leading government and industry officials — ranged widely from privacy implications to efficiency benefits, but there were a few key takeaway points that impressed me:
Smart grids will empower consumers with real-time feedback about the services for which they are paying. Wired Magazine ran an article over the weekend discussing how feedback about our electricity habits (among other things) can help reshape behavior, conserve energy, and improve efficiency. As high-consumption items like electric cars become more widespread, it will be more important to spread electric demand evenly across the day. Retraining consumers is tricky, but a smart grid can help alleviate demand fluctuations by both better informing the utility company about consumer habits and helping consumers use off-peak electricity.
By storing electrical data in a standard and accessible way in a cloud service, a platform for new software, services, and products can emerge. It looks like a great new space for innovators: imagine if services like mint.com could exist for your home power consumption, providing real-time information about individual devices' consumption rate, advice on how to save money, and more.
The smart grid is a lot more than a quicker end to a power outage — though it's that, too. It's another platform for the next generation of innovation, just like the iPhone, DOS, or punch card machines from days of yore.
What are your thoughts? Share them below! (And read more about today's panel here — and a recent White House report describing ways to speed smart grid development here.)
(Contributed by Max Cho, Eben Tisdale Fellow, CRA)