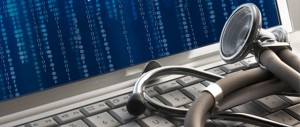 A number of news organizations reported last week on the announcement of a $3 million prize for predicting hospitalizations.  It's just one in a series of open algorithm-creation contests startup company Kaggle is helping to run to help incentivize predictive analytics.  As The Wall Street Journal reported:
Amid a larger effort to use medical data to improve health care, one company is trying something new:  offering $3 million in prize money for the algorithm that can best predict when people are likely to be sent to the hospital.

The algorithm contest, the largest of its kind so far, is part of a trend toward using such prizes to help find the best answers to complicated data-analysis questions.

Data-mining competitions have been around for a while — most notably the $1 million Netflix Inc. prize awarded in 2009 for a model to better predict what movies people would like.  But the $3 million health prize, sponsored by California physicians group Heritage Provider Network Inc., raises the stakes.  And the start-up handling the competition, Kaggle Pty. Ltd., is aiming to build a business by conducting even more.

The Heritage competition, which begins April 4 and is set to last about two years, will provide contestants with "anonymized" insurance-claims data so they can develop a model to predict how many days a patient is likely to spend in the hospital over the next year.

The goal is to eventually use this model to "identify people who can benefit from additional services," like visits from a nurse or preventive care, thus preventing hospitalization and saving costs, said Jonathan Gluck, a senior executive at Heritage, which has about 700,000 patients.

"We just wanted to spur innovation and different ways of thinking in health care," he said.

Kaggle, which designs such competitions and prepares the raw data, is seeing a surge in interest from other companies.  Since the Australian firm started up 11 months ago, it has conducted about 15 contests, including an effort by Ford Motor Co. to use vehicle data to determine when a driver was distracted, as well as one to help identify writers of Arabic documents.

"We've discovered it's a powerful way to do predictive analytics," says Kaggle CEO Anthony Goldbloom.

Kaggle, which is in the process of moving to San Francisco, is set to run a contest for [NASA], Wikipedia, and others.
Check out the full WSJ article, as well as the complete contest details.
(Contributed by Erwin Gianchandani, CCC Director)