Some interesting news items in the past week:
"The Art of Video Games"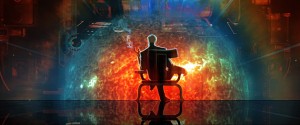 The Smithsonian Institution's American Art Museum will debut on March 16 an exhibition titled The Art of Video Games — exploring "the 40-year evolution of video games as an artistic medium, with a focus on striking visual effects, the creative use of new technologies, and the most influential artists and designers."  But before then, the Smithsonian needs the public's help to determine which 80 video games should be represented.  Click here to see the options and vote for your favorites.  And as the Smithsonian notes, "Remember, this is an art exhibition, so be sure to vote for games that you think are visually spectacular or boast innovative design!"
Visualization challenge
The National Science Foundation and the journal Science have announced another International Science & Engineering Visualization Challenge to celebrate the grand tradition of visualizations — and to encourage its continued growth.  The spirit of the competition is for communicating science, engineering and technology for education and journalistic purposes.
Judges appointed by NSF and Science will select winners in each of five categories: Photography, Illustrations, Informational Posters and Graphics, Interactives Games and Non-Interactive Media. The winning entries will appear in a special section inScience and Science Online, and on the NSF website, and one of the winning entries will be pictured on the front cover. In addition, each winner will receive a one-year print and on-line subscription to the journal Science and a certificate of appreciation.
Learn more about the competition, view past winners, and consider entering something yourself!
Traffic reports of the future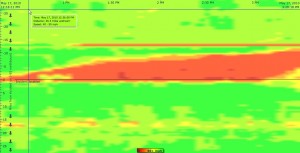 A recent Washington Post article described a new operations center that will help manage traffic and transit throughout the Washington, DC, area, notorious for gridlock.  The operations center will use a system called RITIS — the Regional Integrated Transportation Information System — which integrates multiple heterogeneous data sources into a standardized, customizable view for Federal, state, and local governments, enabling real-time traffic information and coordination.  It's a really interesting example of what traffic reporting and management could be like in the near future — through improved data fusion, data mining, HCI, etc.  The RITIS demo is really compelling, and I encourage you to check out.
(Contributed by Erwin Gianchandani, CCC Director)